Click. Prepare. Swim. Yep, that's about as hard as it gets. At The Little Pool Co. we're big on making
life simple. Which is why we've made it easier than ever before to own a great looking pool without breaking the bank.
With the help of one of Australia's leading pool manufacturers, and the brains of one of the industry's most respected engineers, we've managed to create the ultimate transportable instant fiberglass pool.
Learn More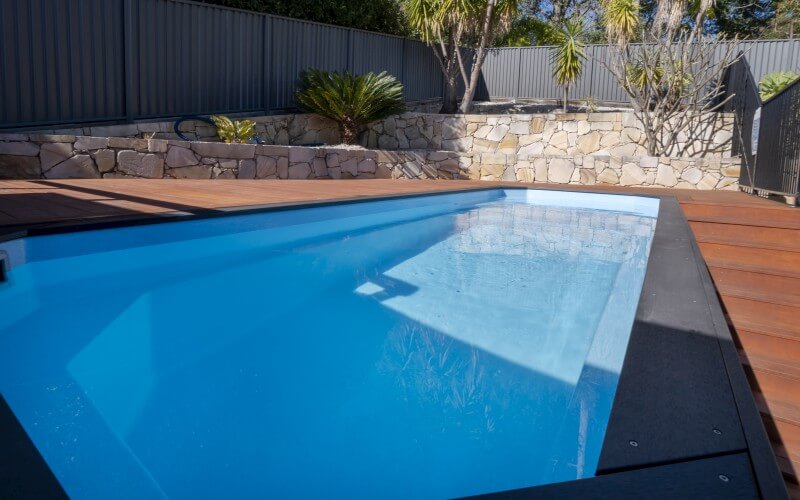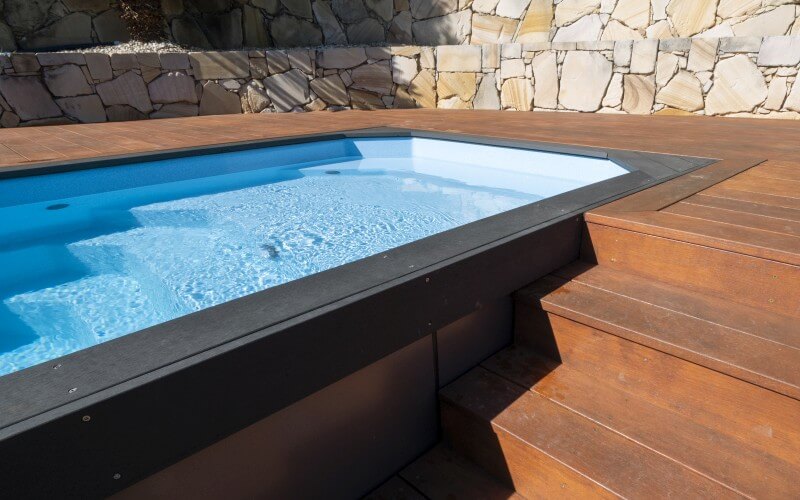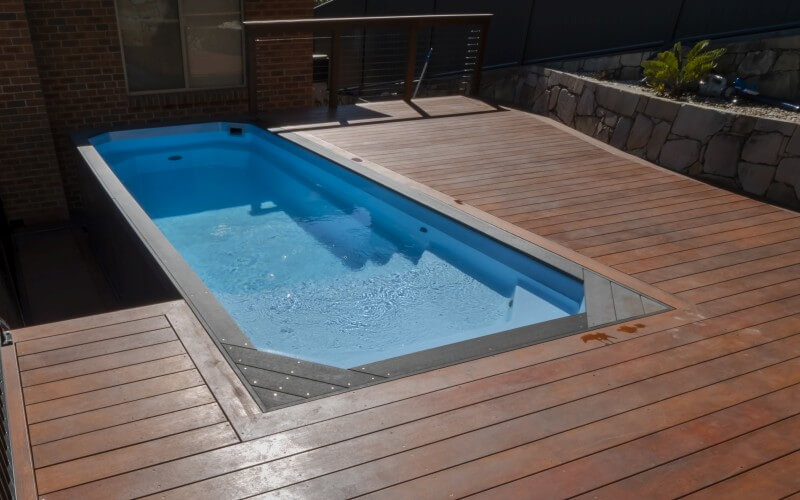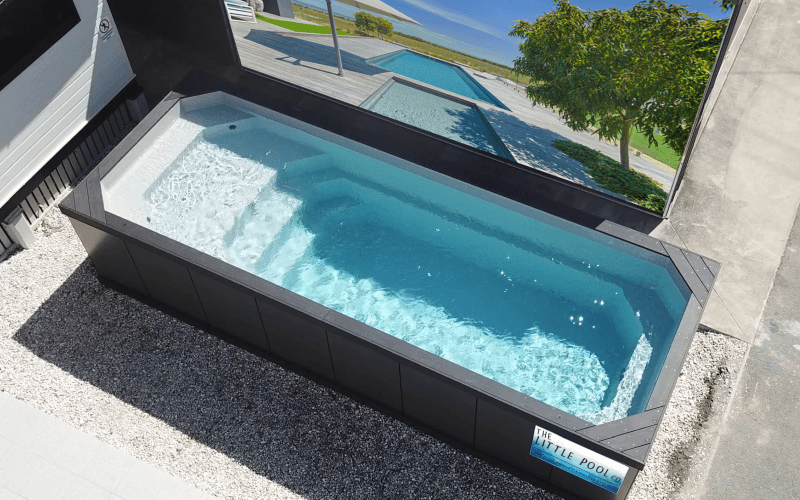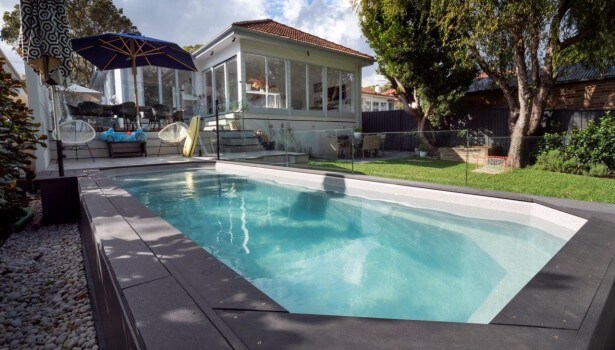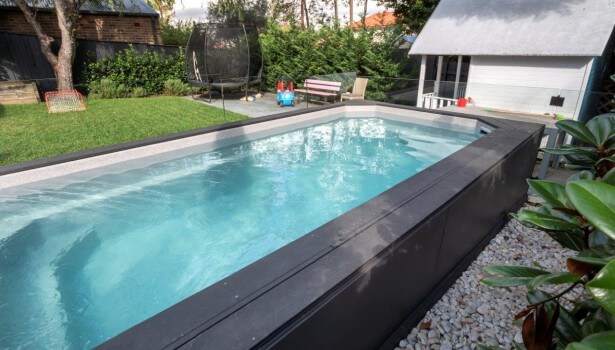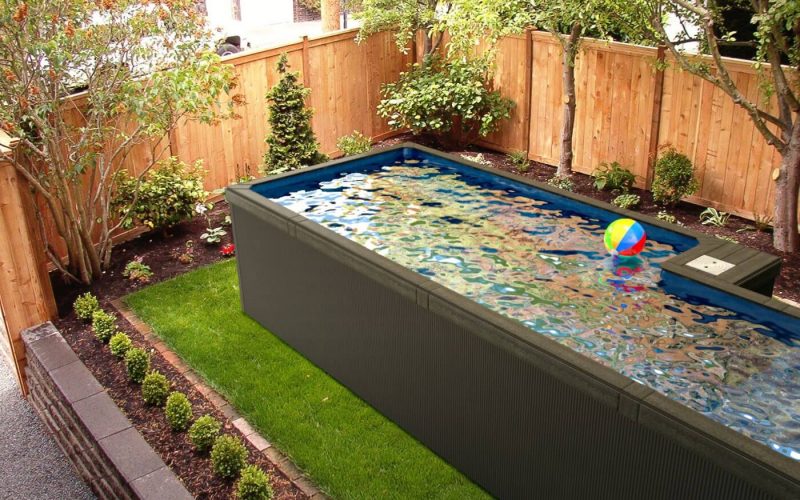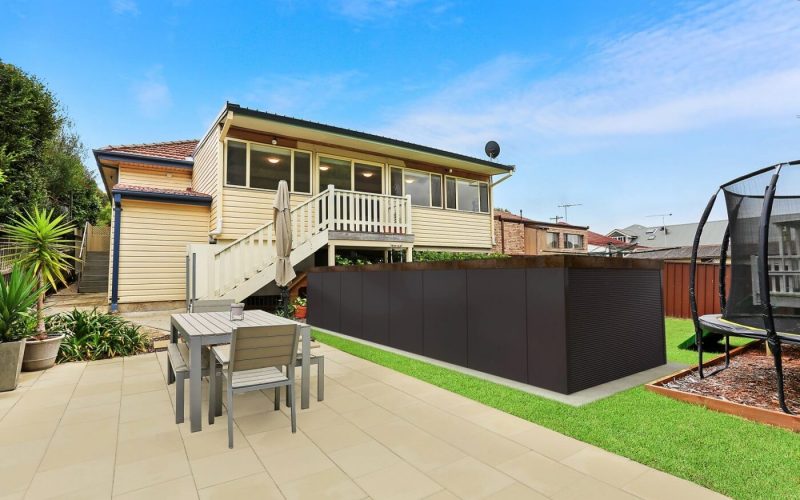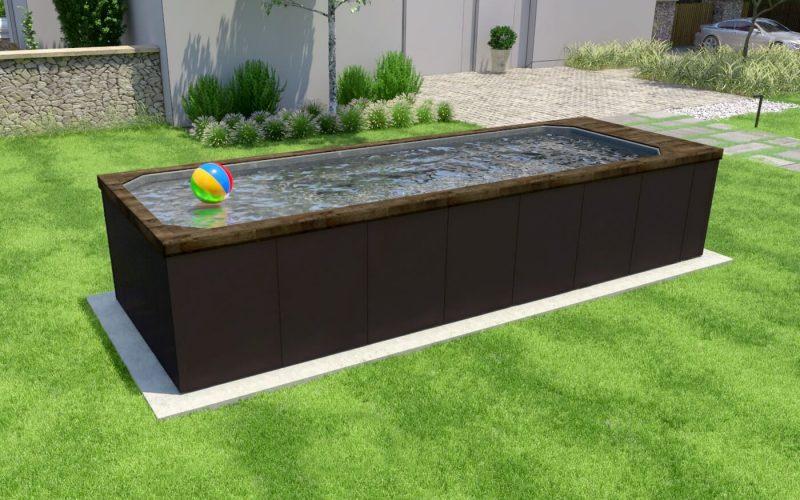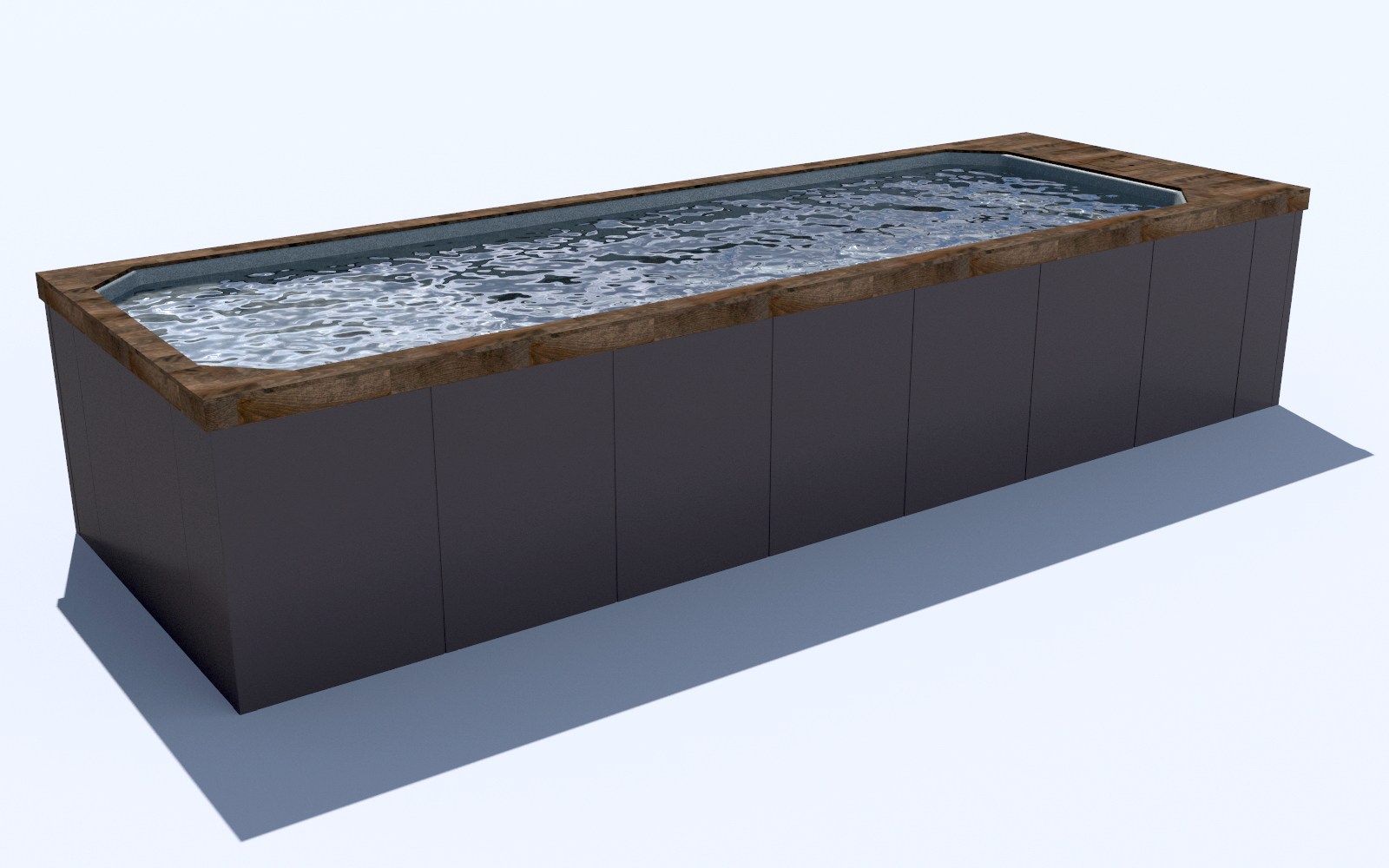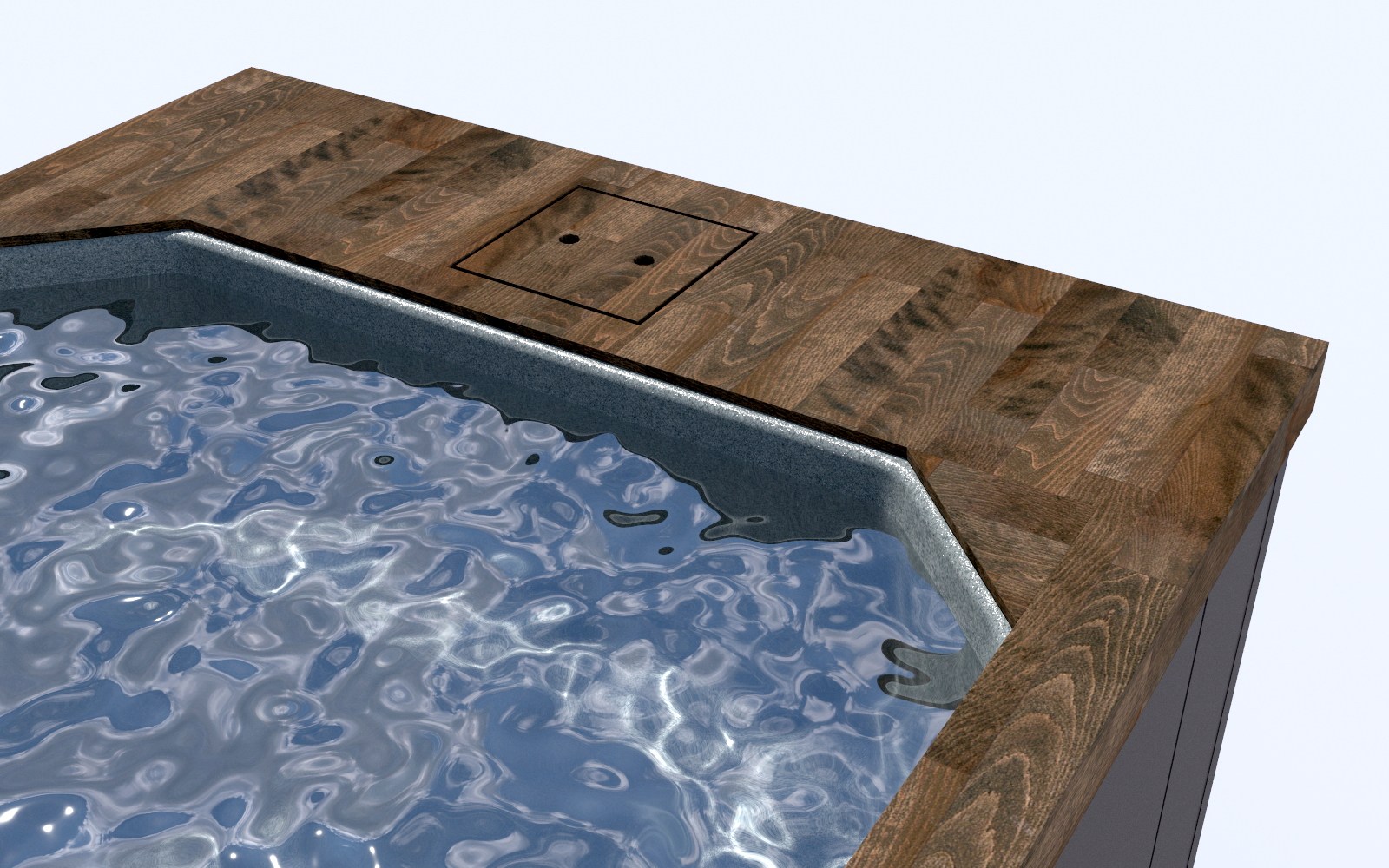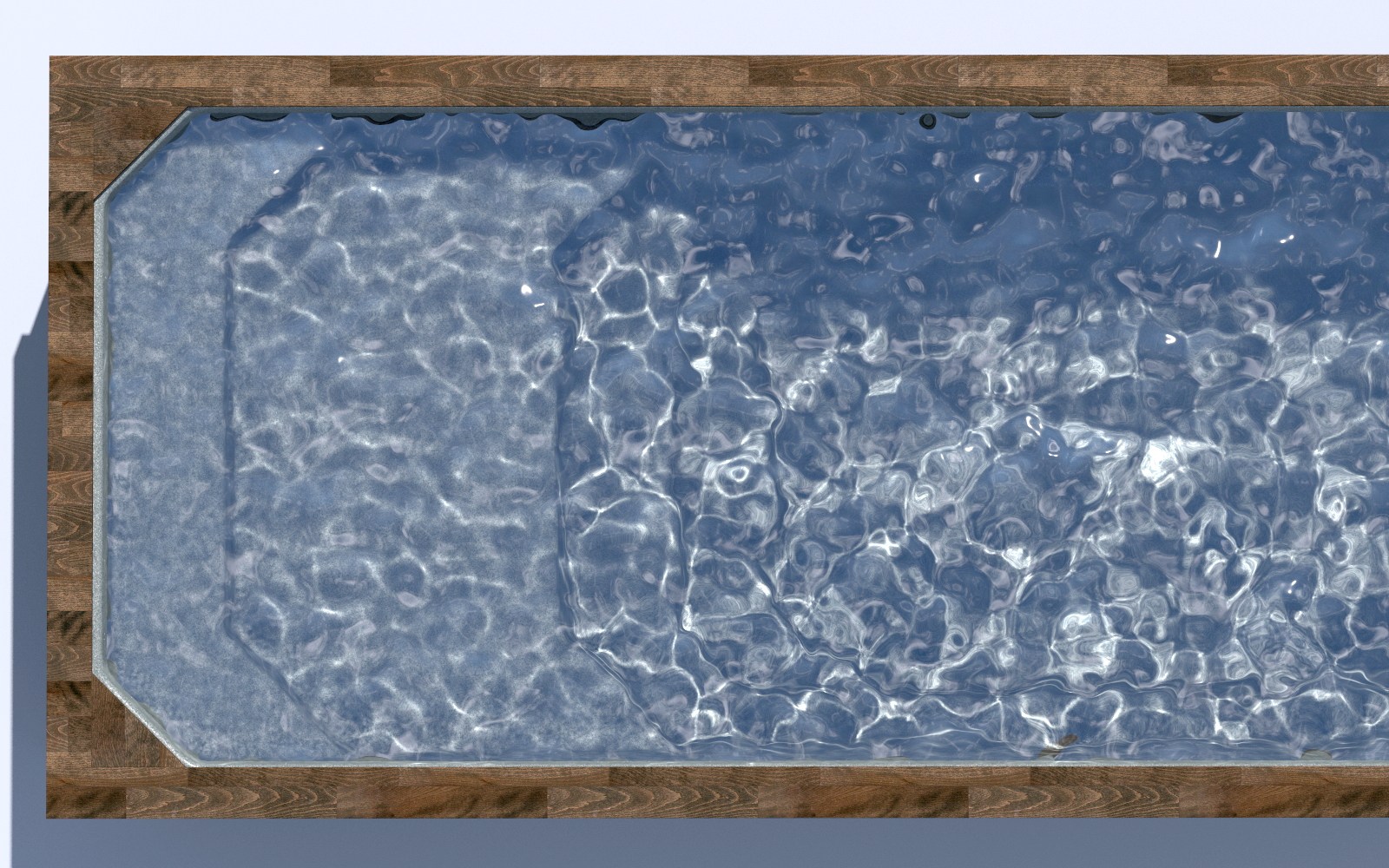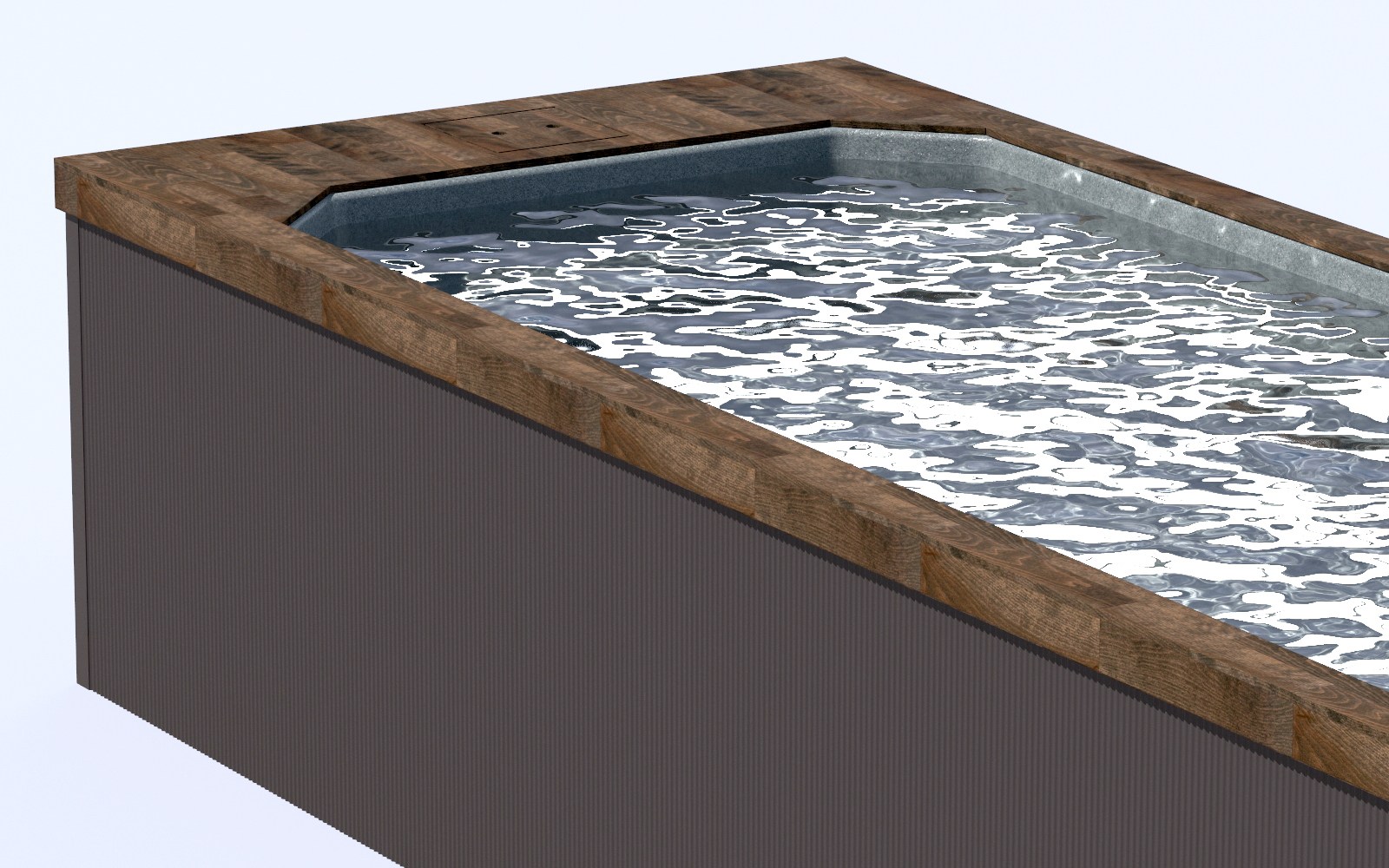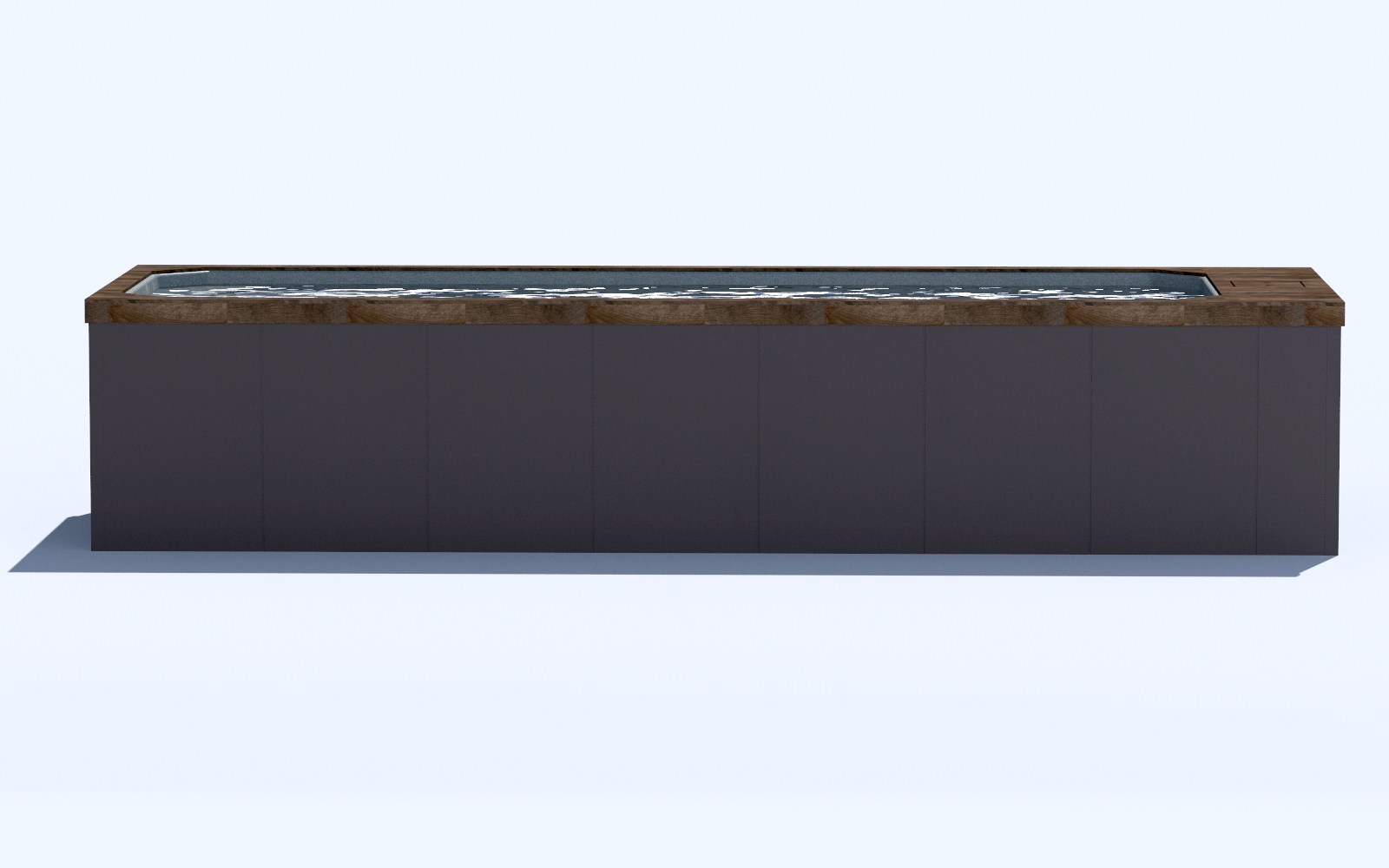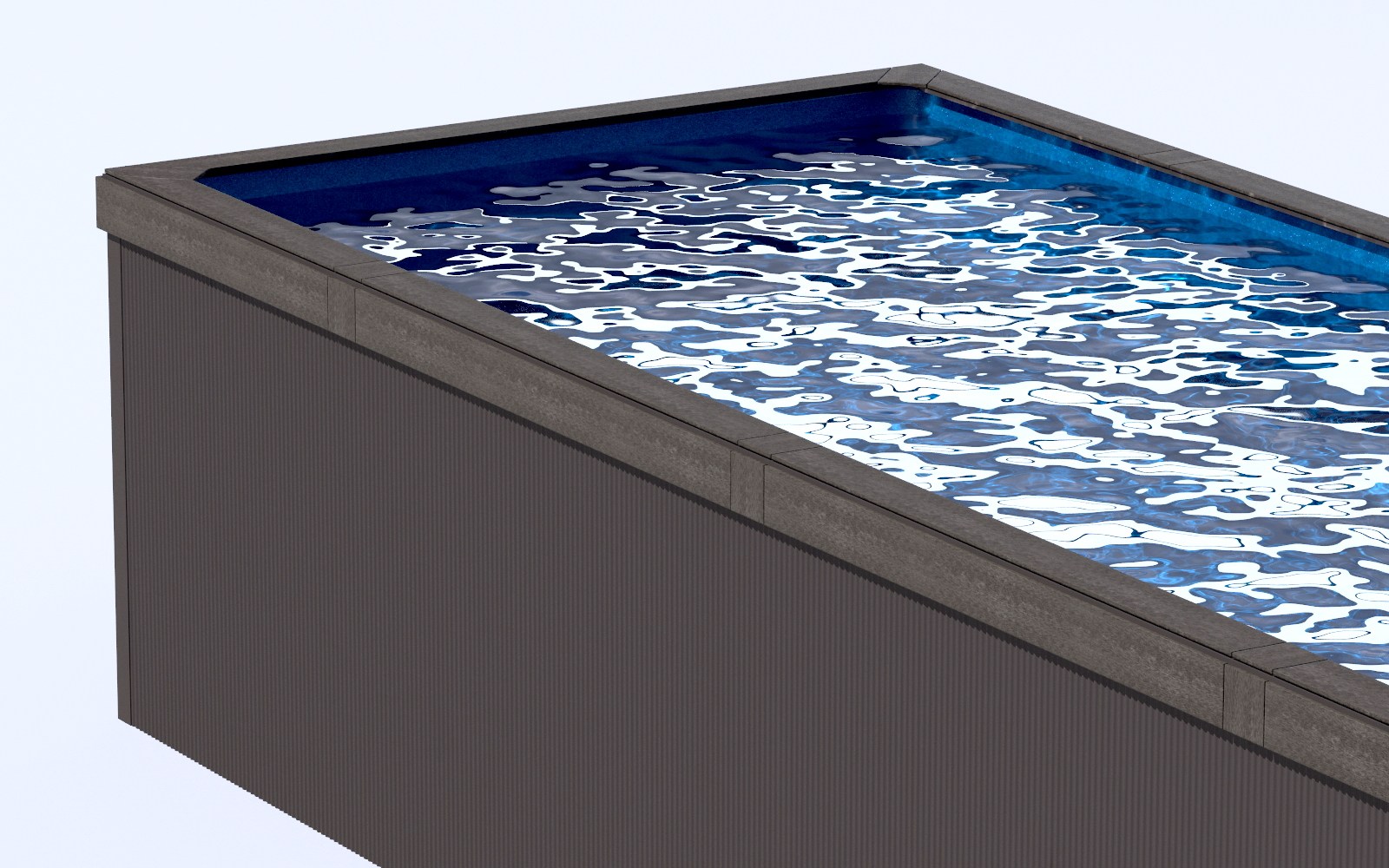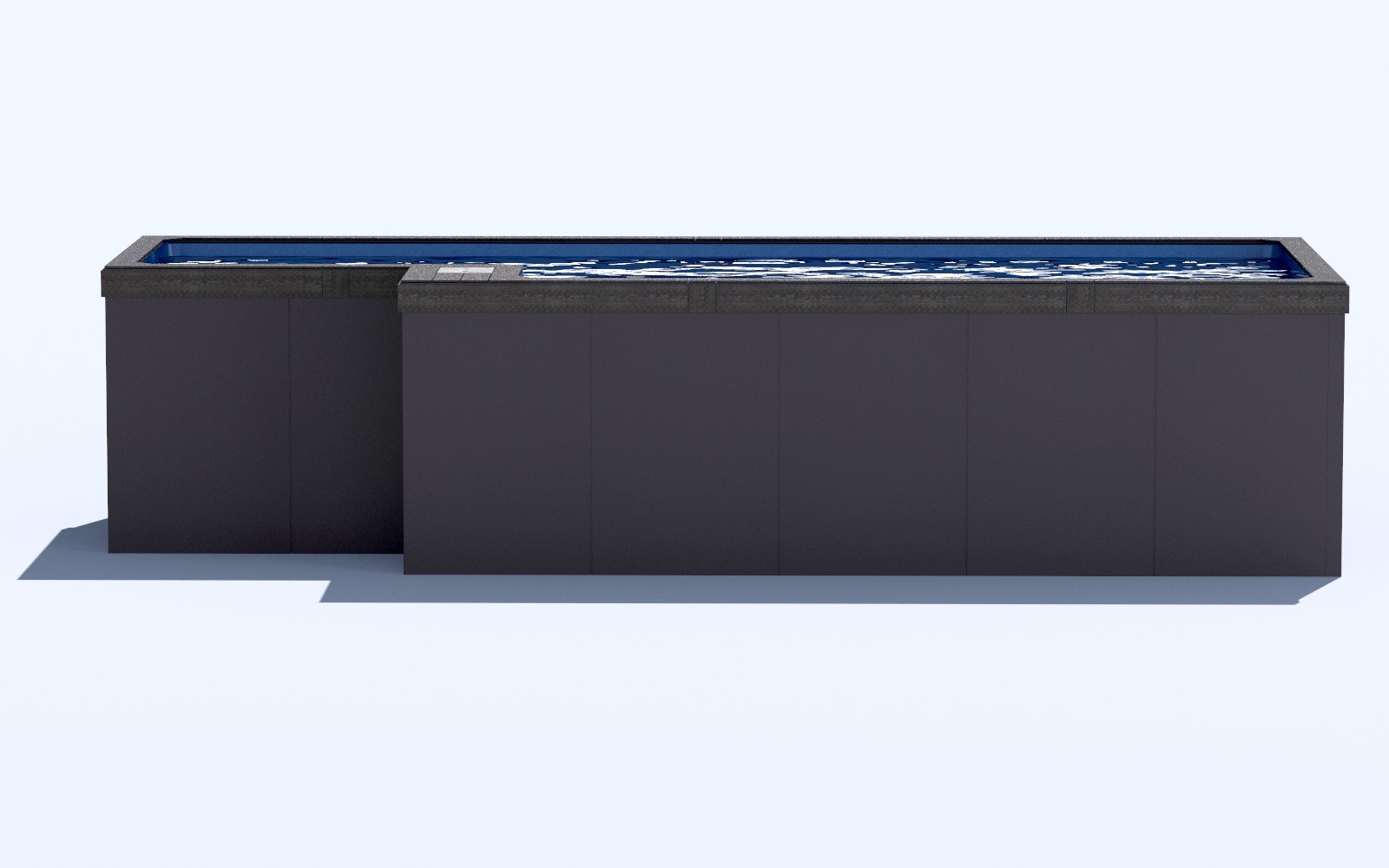 A pool for smaller backyards.
The unique non-corrosive composite exoskeleton means that unlike many other fiberglass pools, The  Little Pool Co. series can be installed fully above ground. Perfect for smaller sites with limited  excavation options.
Gone are the days where getting a swimming pool means having a major construction project in your own back yard. The Little Pool Co. makes it simple. Pick your favorite pool shape, choose your preferred color, select your ideal exterior color, then sit back and get ready to swim.
Explore Pool Shapes
It's never been easier to turn your backyard into a personal oasis.
When your pool arrives you barely need to lift a finger. All you need is a level concrete pad and a certified electrical connection, then simply fill your pool with water and jump in. Fencing requirements vary according to local codes. Check local building codes for regulations in your area.
SWIM THE DAY YOUR POOL ARRIVES!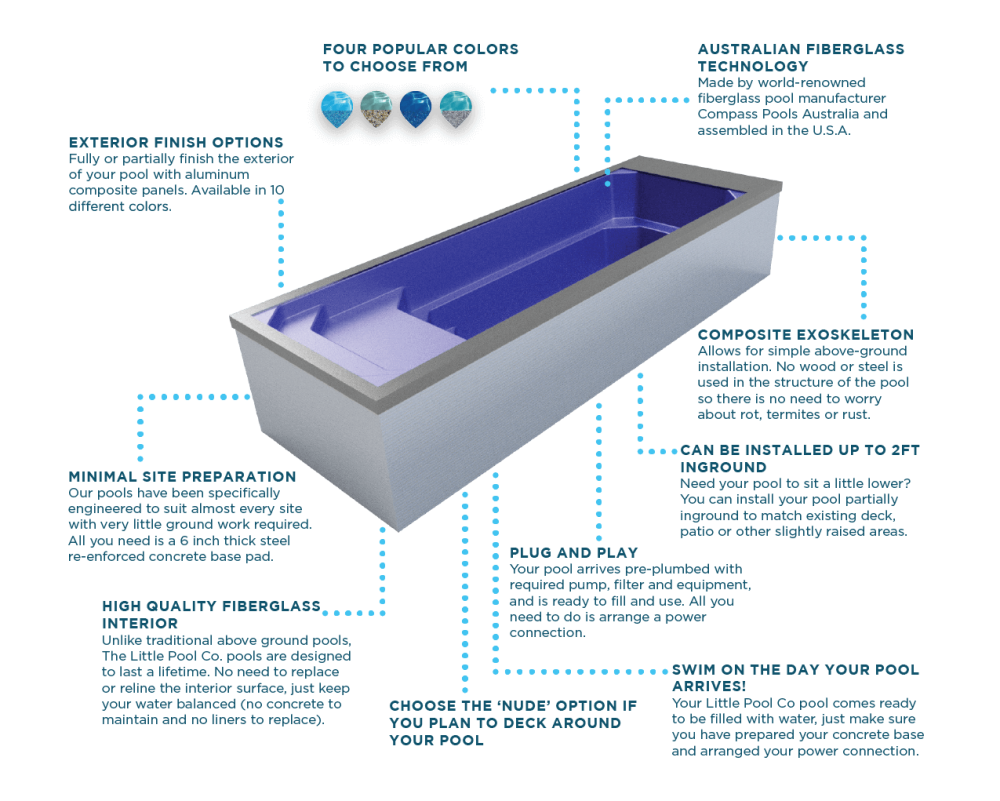 Standard package includes a pump, filter, LED light, skimmer box, basic pool
maintenance kit and coping surrounding pool.
Choose from four popular water colors.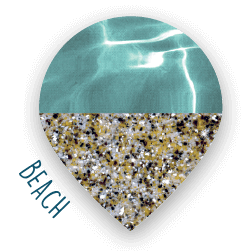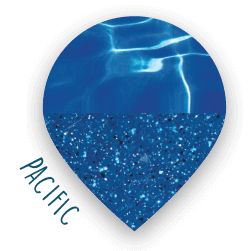 Choose your exterior finish.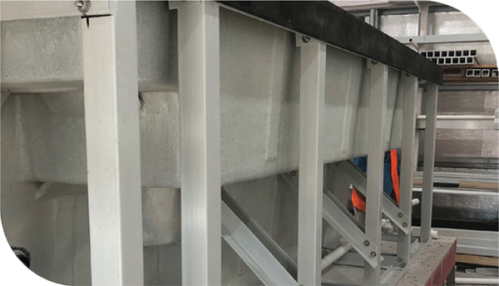 NUDE (NO CLADDING)
Choose to have no exterior cladding on 1, 2, 3, or all sides – perfect if you are decking around your pool.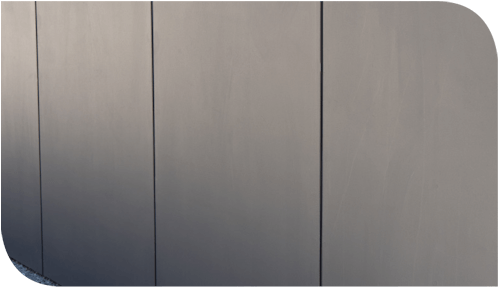 ALUMINUM COMPOSITE PANELS (ACP)
ACP panels offer a sleek and modern finish. The clean, smooth surface creates a minimalist finish that allows your pool to blend into any poolscape. Available in 10 different colors.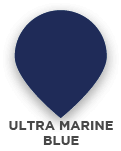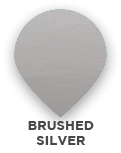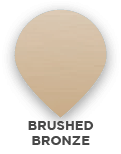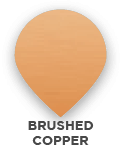 Put the final touches on your pool to make it perfect for you. Choose from a range of optional upgrades including external steps, heating, lighting, and water management systems.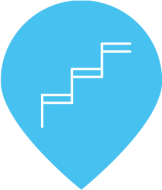 Steps/Ladder
Before you order your pool it pays to consider your landscaping and site access. How will you access your pool each day? Will you be placing your pool level with existing or new decking? If your pool is going to be a stand-alone feature in your back yard, you may wish to add limited access steps or a stainless steel ladder.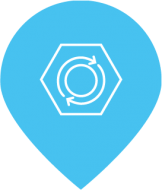 Accessories
Want to personalize your pool? There's a whole bunch of upgrades available including multi-colored LED lights, swim-jets for exercise, heating options and energy efficient pumps.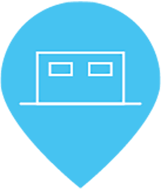 Portholes
Customize your pool and add the wow factor by including portholes/windows in your pool wall. This awesome feature helps bring the exterior of your pool to life and turns your pool into an eye catching centerpiece.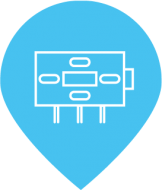 Sanitation Systems
Even though you can manually dose your pool water with granular chlorine or liquid chlorine, there are some great automatic sanitation systems available, including salt, mineral, or hypoallergenic options.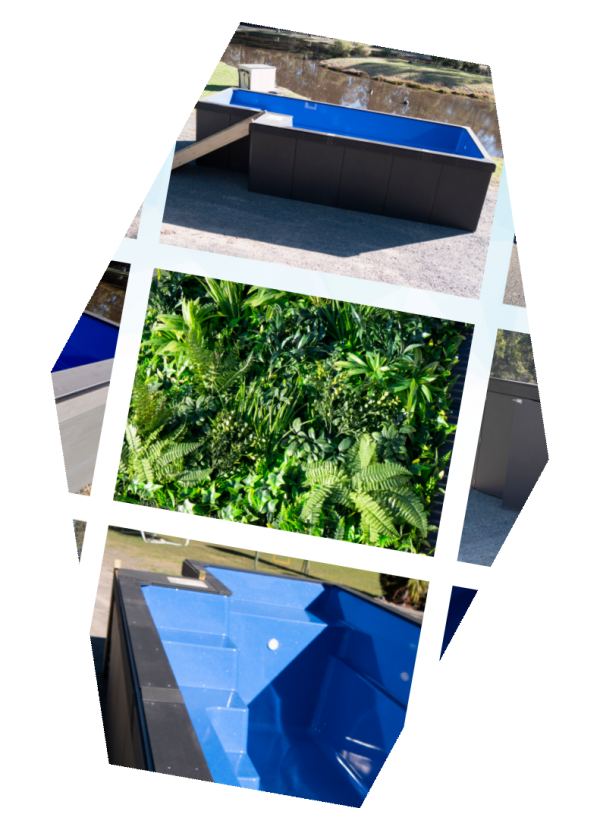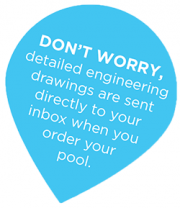 Preparing
for your pool delivery.