Click. Prepare. Swim. Yep, that's about as hard as it gets. At The Little Pool Co. we're big on making
life simple. Which is why we've made it easier than ever before to own a great looking pool without breaking the bank.
With the help of one of Australia's leading pool manufacturers, and the brains of one of the industry's most respected engineers, we've managed to create the ultimate transportable instant fiberglass pool.
Learn More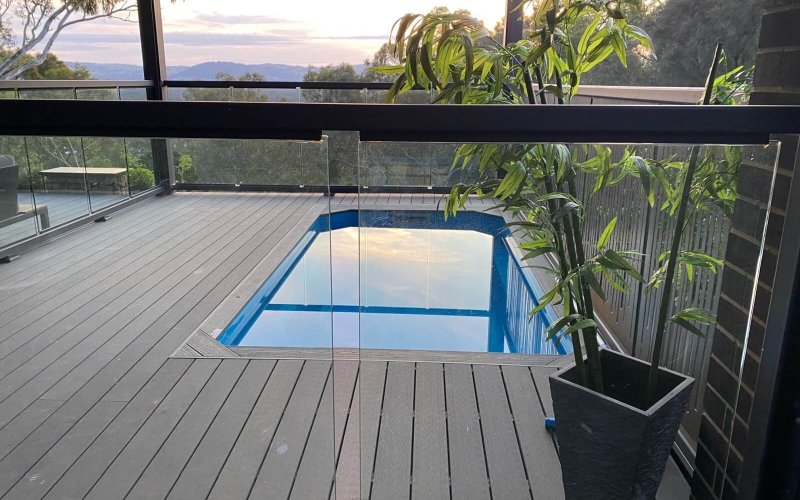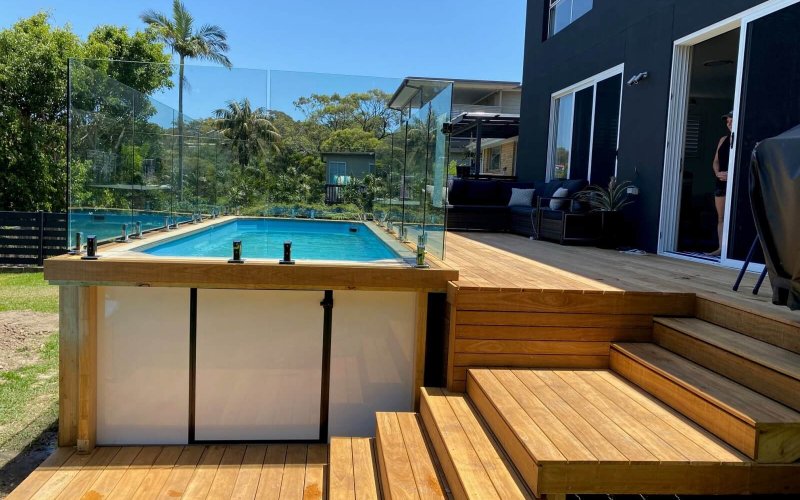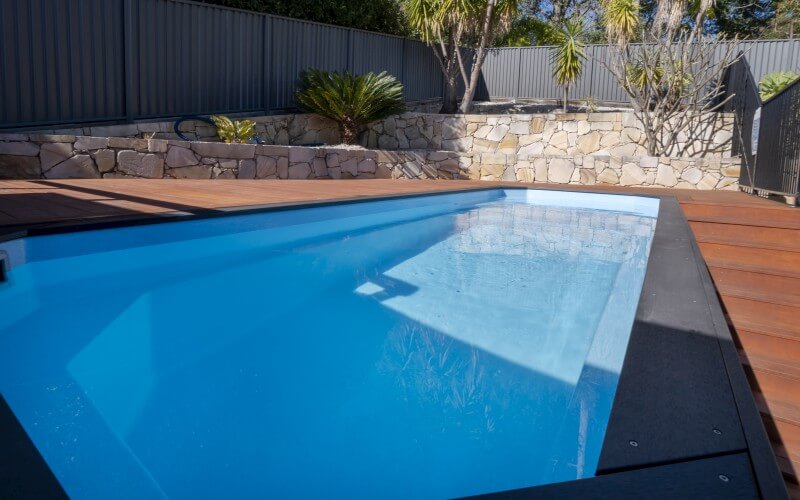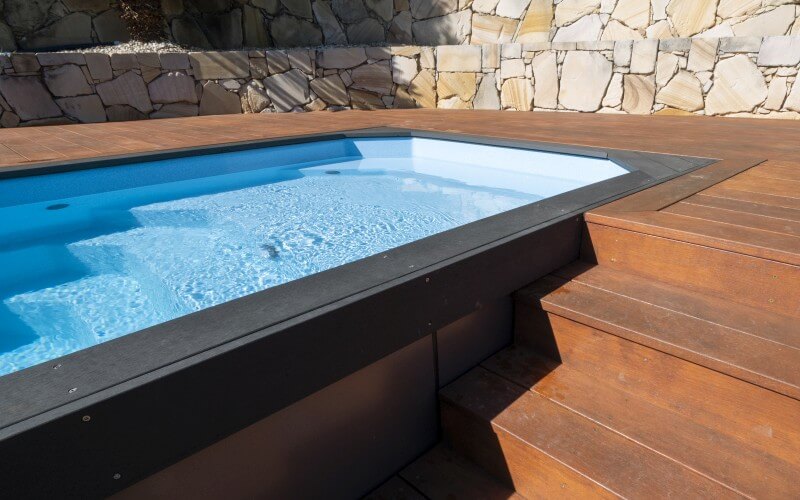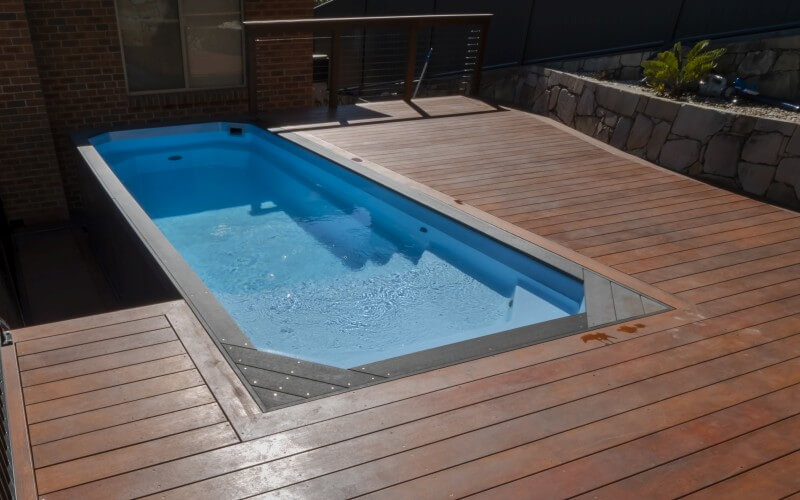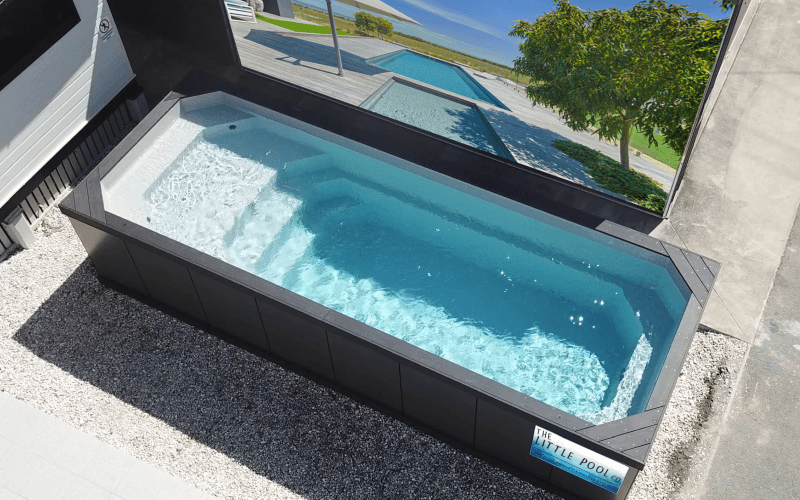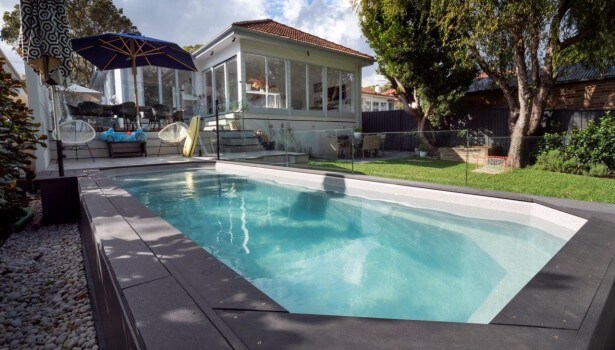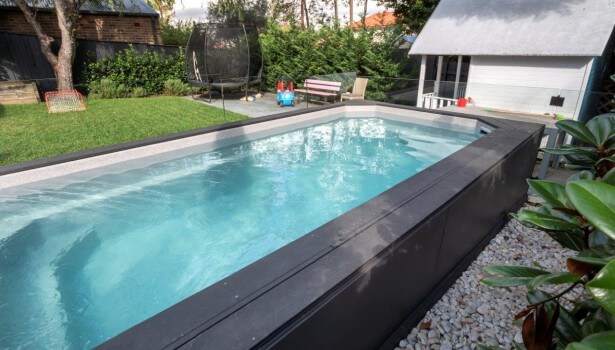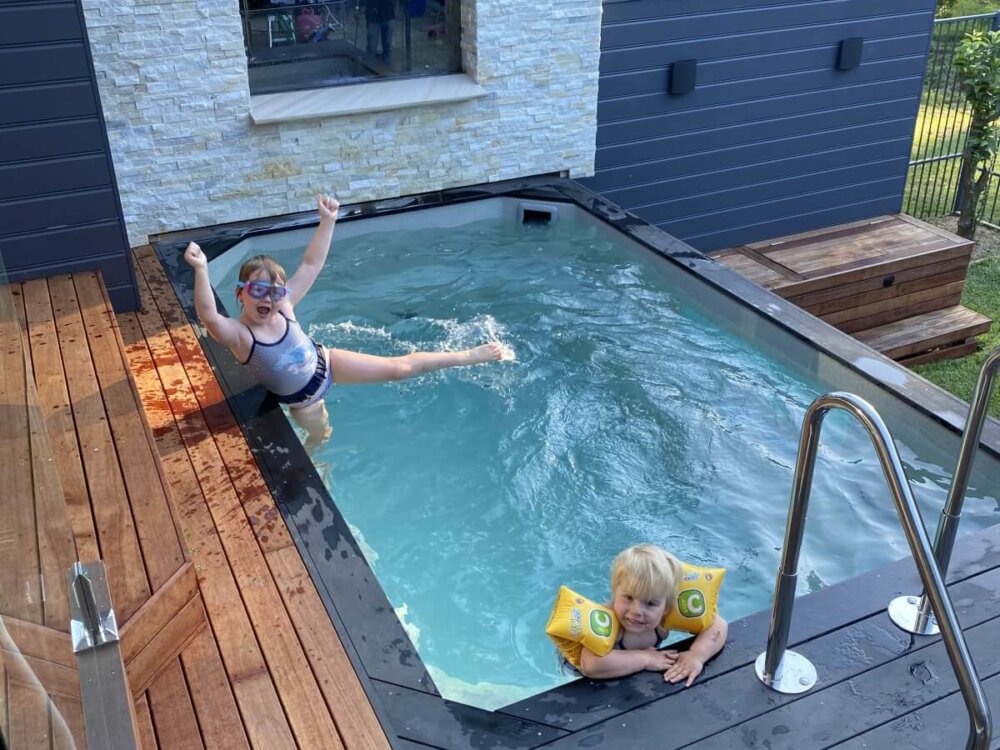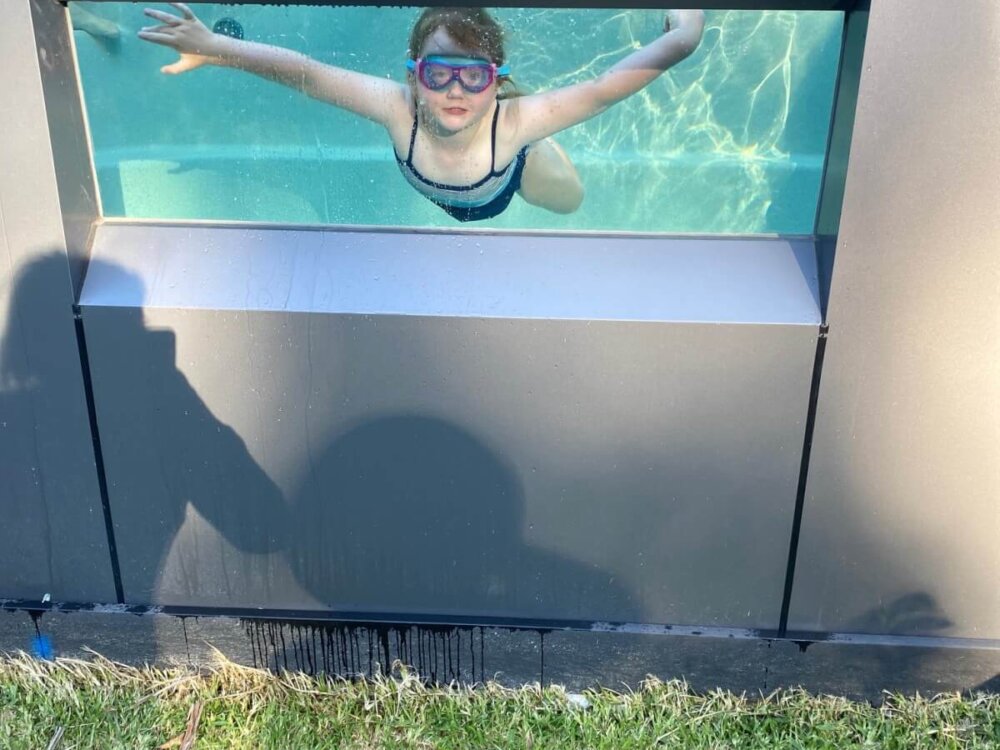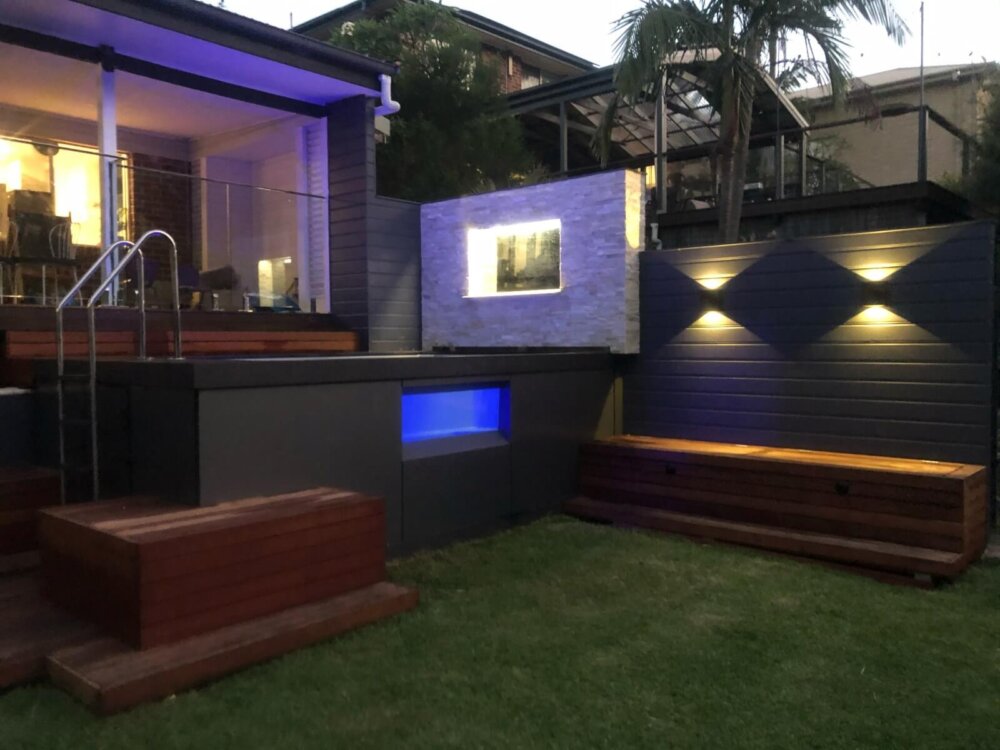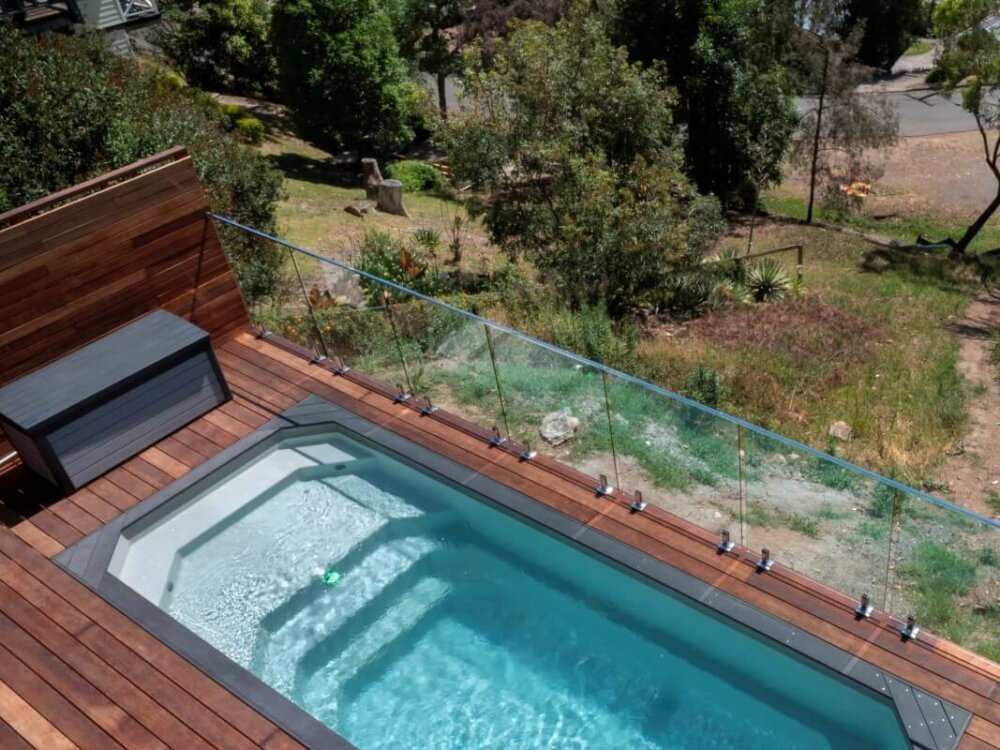 A pool for smaller backyards.
The unique non-corrosive composite exoskeleton means that unlike many other fiberglass pools, The  Little Pool Co. series can be installed fully above ground. Perfect for smaller sites with limited excavation options.
Gone are the days where getting a swimming pool means having a major construction project in your own back yard. The Little Pool Co. makes it simple. Pick your favorite pool shape, choose your preferred color, select your ideal exterior color, then sit back and get ready to swim.
Explore Pool Shapes
It's never been easier to turn your backyard into a personal oasis.
When your pool arrives you barely need to lift a finger. All you need is a level concrete pad and a certified electrical connection, then simply fill your pool with water and jump in. Fencing requirements vary according to local codes. Check local building codes for regulations in your area.
SWIM THE DAY YOUR POOL ARRIVES!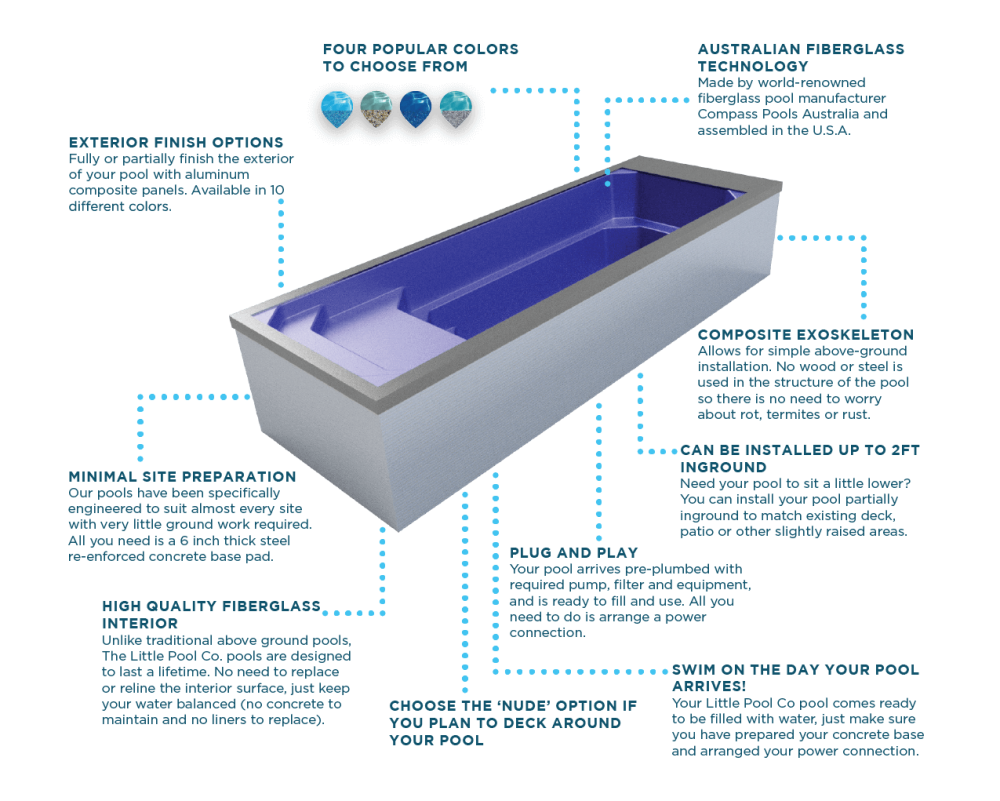 Ceramic Core technology
A super-tough pool that you know you can rely on
Our developed Ceramic Core technology blends vinyl ester resin with ceramic microspheres and has resulted in a breakthrough light-weight composite core that significantly enhances the structure and performance of The Little Po Co. pools.
Ceramic microspheres have some truly astonishing properties:
They are so tough they can withstand 10,000 psi of pressure with no noticeable effect
They are resistant to chemical breakdown – they won't dissolve or change after exposure to water or other chemicals in your pool
They will not absorb water in any form, which can be a leading cause of osmosis in pools.
Our patented Ceramic Core technology dramatically improves the pool's structural integrity and is the reason The Little Pool Co. can offer all customers the confidence of a solution that will suit their specific site conditions.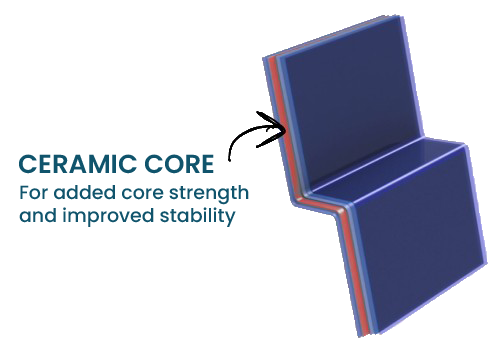 Standard package includes a pump, filter, LED light, skimmer box, basic pool
maintenance kit and coping surrounding pool.
Bi-luminite™ Color System Technology
The way your pool looks will affect your enjoyment just as much as the way it functions.  Our exclusive Bi-luminite™ layering process creates a 3D effect which enhances your pool water color to achieve a brilliantly luminous three-dimensional lustre. Not only does the unique Bi-luminite coloring process enhance the appearance of your pool but it actually works to keep it looking like new for longer.
Choose from four popular Bi-Luminite™ water colors.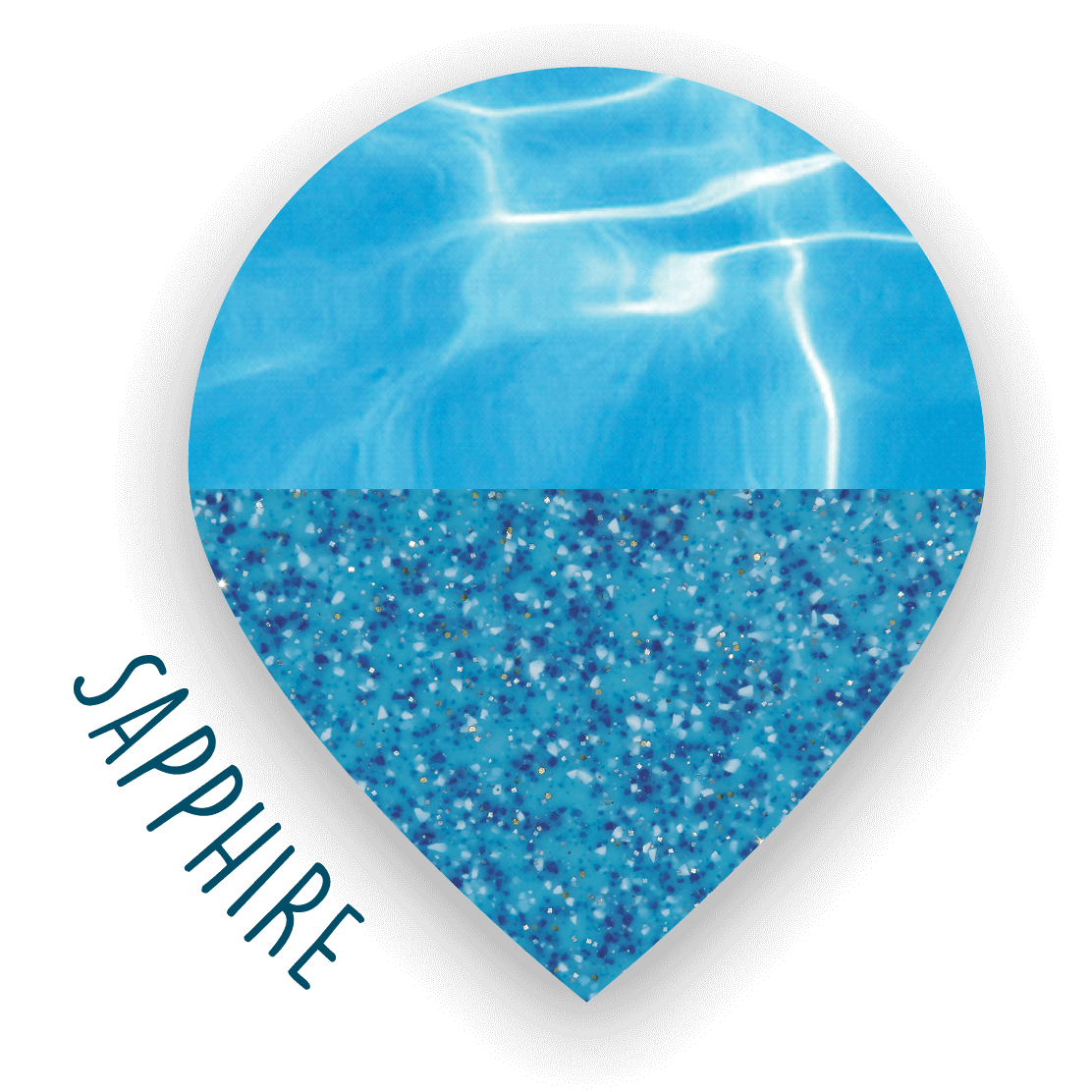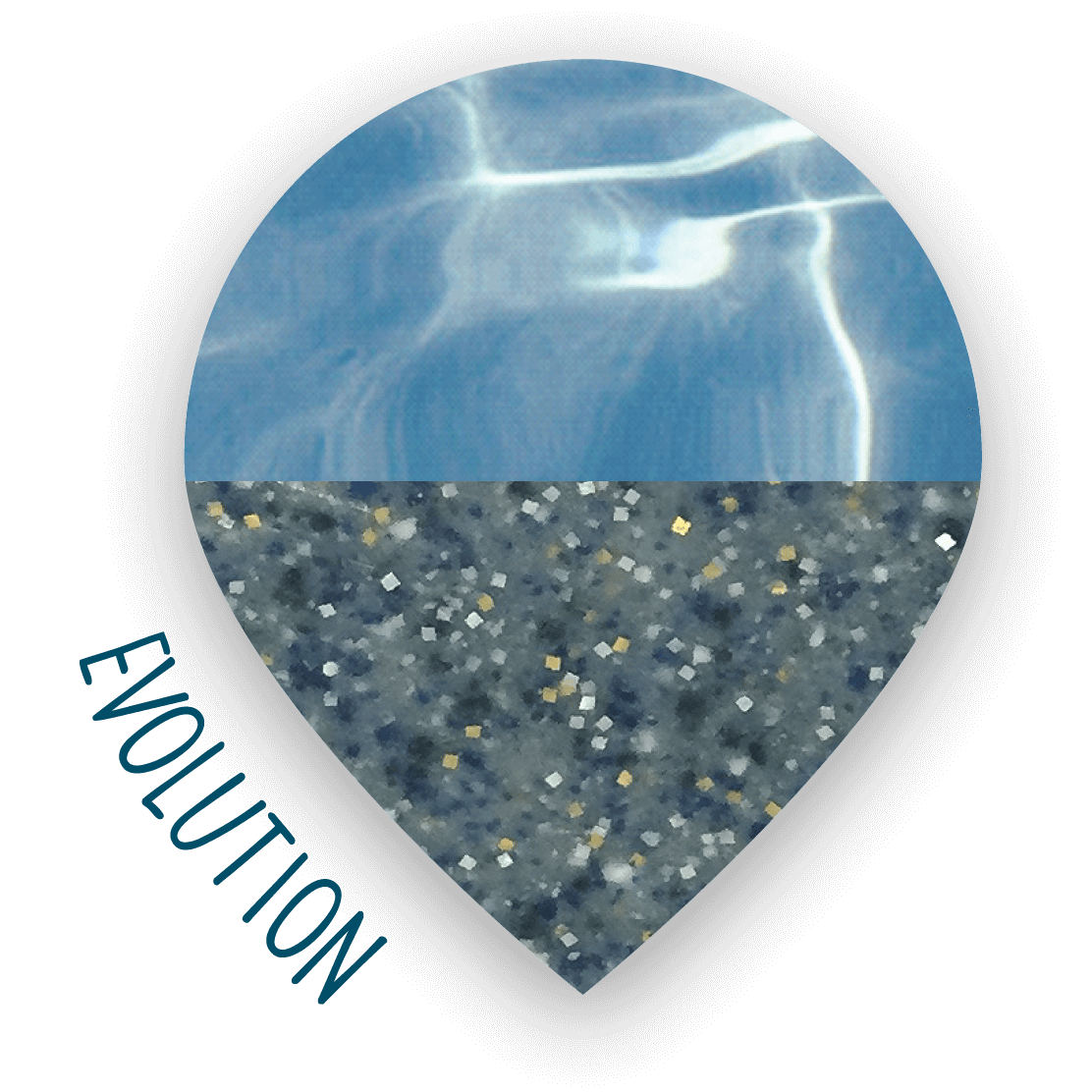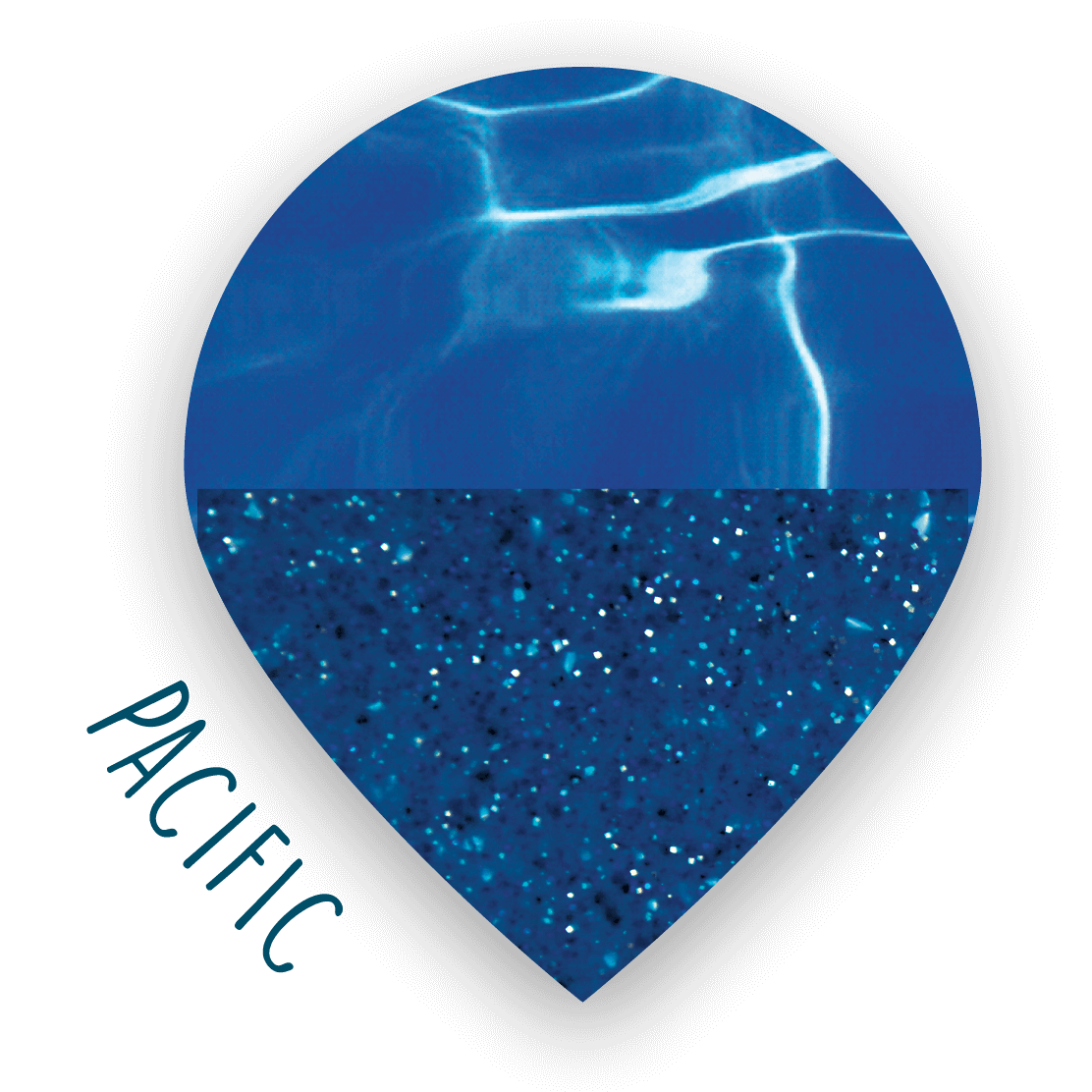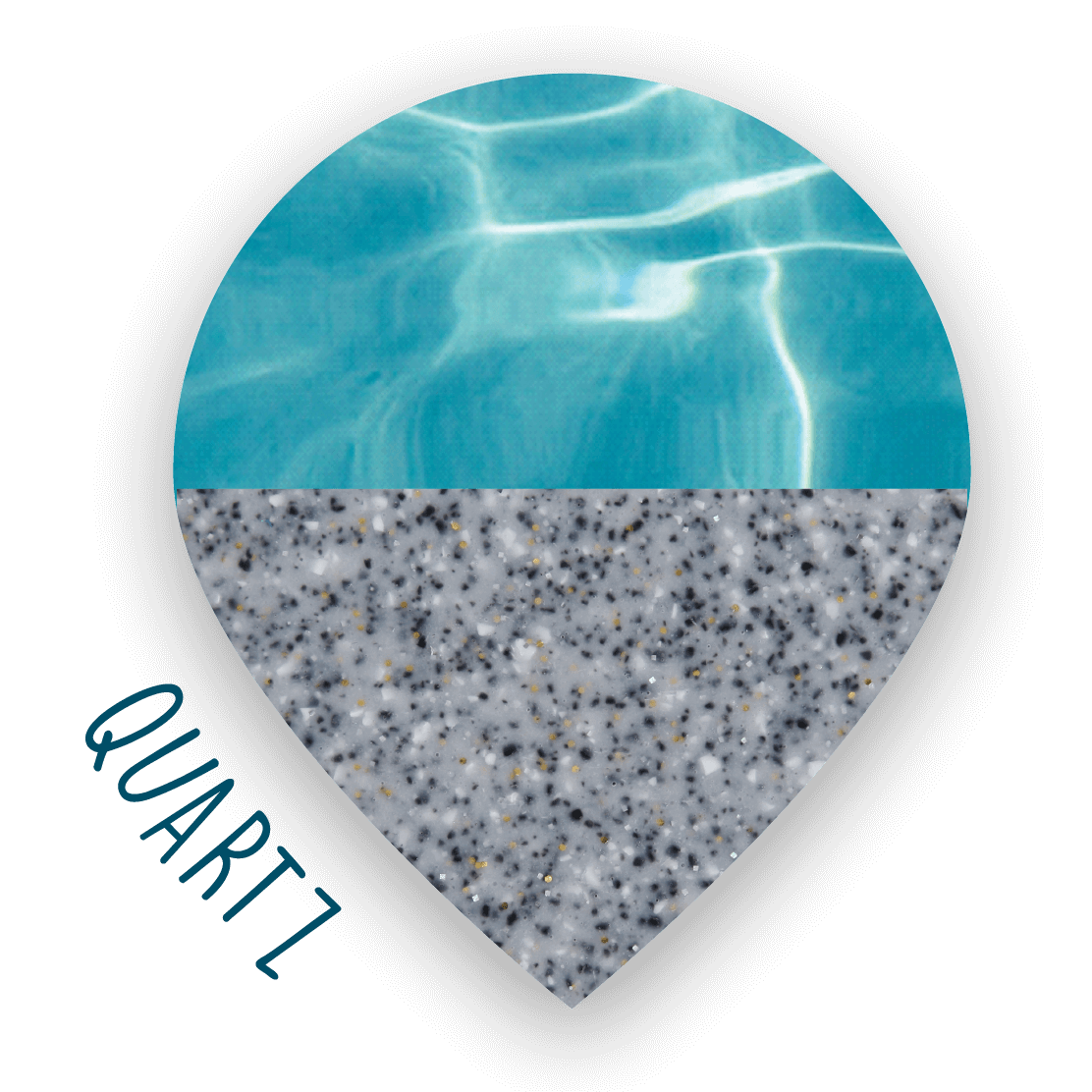 Choose your exterior finish.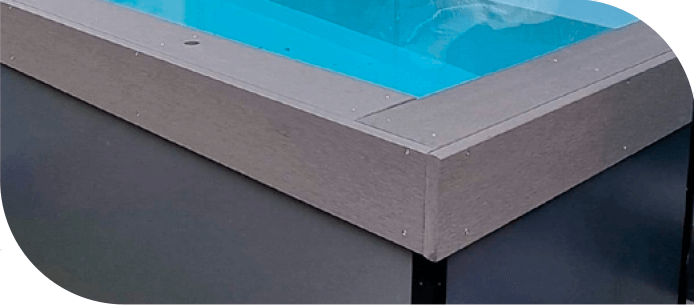 DECKING AND FASCIA BOARD
Using a composite board there are no corrosive factors or regular maintenance required to the coping of your pool. Factory installed Composite decking and fascia boards minimizes maintenance for stand-alone applications and provide a smooth transition to an attached deck.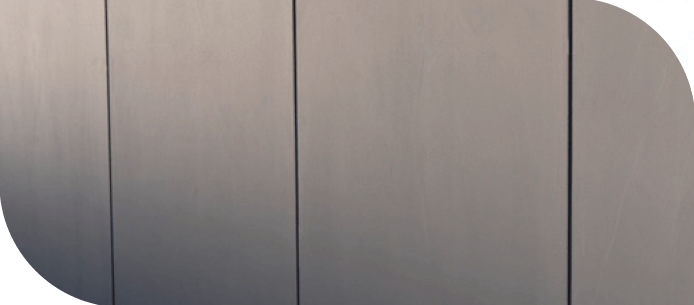 ALUMINUM COMPOSITE PANELS (ACP)
ACP panels offer a sleek and modern finish. The clean, smooth surface creates a minimalist finish that allows your pool to blend into any poolscape.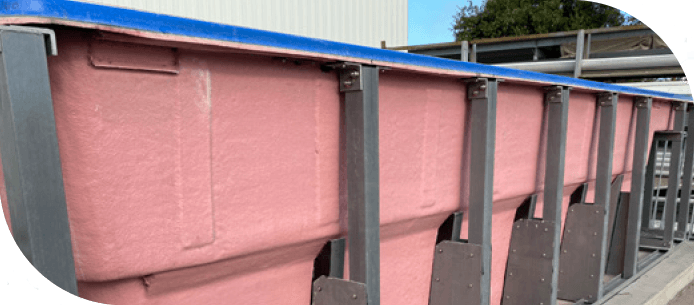 NUDE (NO CLADDING)
Choose to have no exterior cladding on 1, 2, 3, or all sides – perfect if you are decking around your pool.
DECKING AND FASCIA COLOR CHOICES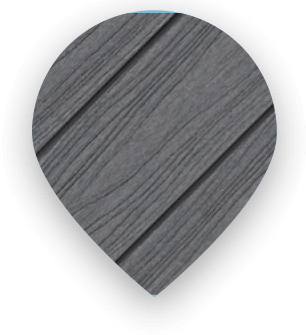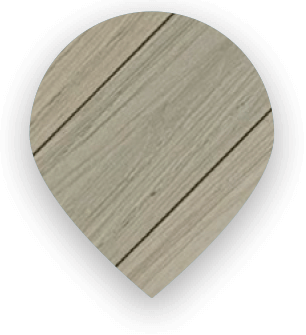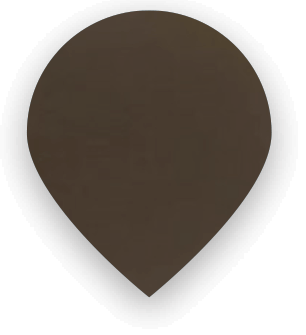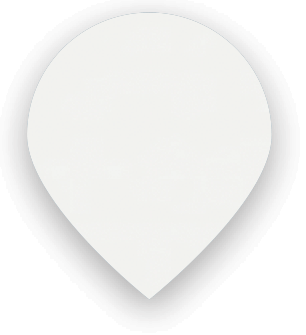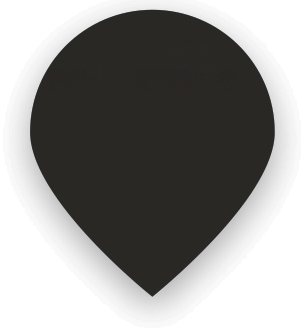 Put the final touches on your The Little Pool Co. pool to make it perfect for you. Choose from a range of optional upgrades including external steps, heating, lighting, and water management systems. If you have a unique request, simply call us to create a full custom option.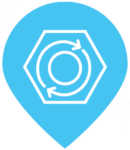 VARIABLE SPEED PUMPS
Save power with an energy efficient variable speed pump which allows you to draw only the amount of power you need at any given time.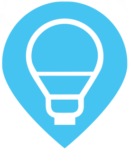 MULTI-COLORED LED LIGHTS
Bring your pool to life with changeable multi-colored LED lights which will make night-time swims and pool parties much more fun and add a bright, impressive tone to your outdoor space.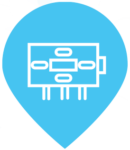 AUTOMATIC SANITATION SYSTEMS
Choose from a variety of sanitation systems including salt, mineral, or hypoallergenic. Wi-Fi, automation and smartphone control is possible with our Technology Package, to control and regulate your pool from remotely!
HEATING OPTIONS
Swim all year round, extend your swimming season or just make your current swimming season that much more comfortable by adding an optional heat pump.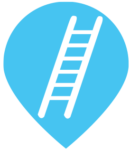 DECK/EXTERNAL STEP INTEGRATION
Will you be placing your pool level with an existing deck, new deck or having it as a stand alone feature? Whichever way, the exoskeleton allows you to attach directly to the pool, with external steps, whaling plates or balustrade.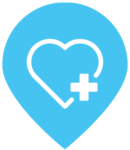 THERAPY AND EXERCISE
Select from packages and options to customize your pool to suit your needs. Spa jets, Deck Jets, Therapy Jets, and Pool exercise equipment can be installed to create more opportunities to use your pool!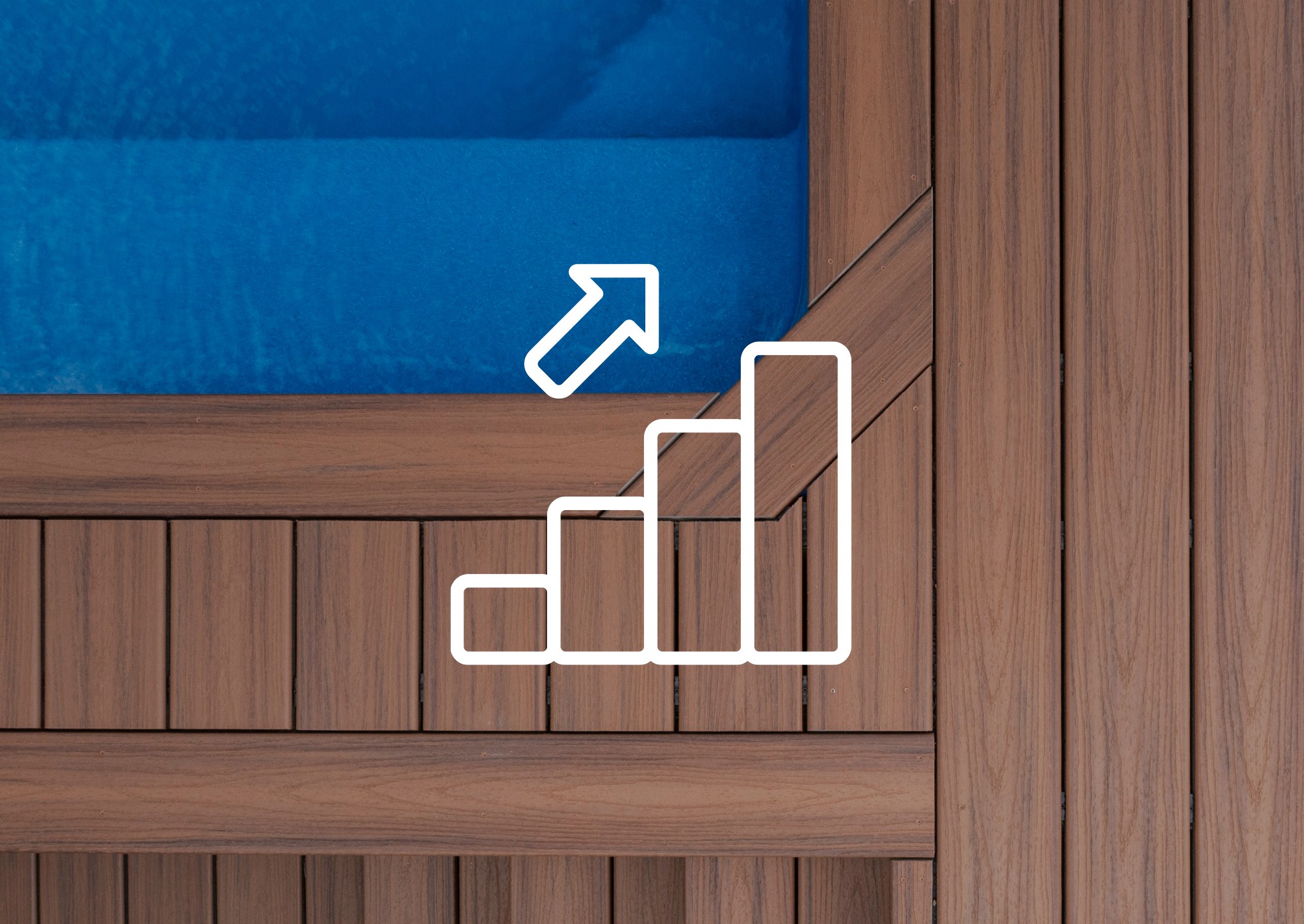 Expand your product or service offering and grow profits with The Little Pool Co.
Become a The Little Pool Co. dealer.
You do not need to be a professional pool builder to offer a great looking option to your clients. Our patented structural support system is made using composite technology which makes our pools ultralight and easy to maneuver into difficult sites.
If you are interested in offering The Little Pool Co. range to your customers, then we would love the opportunity to talk more with you. We are currently looking for dealers to join our existing network across the US. Click here to request a dealer info pack today.
REQUEST A DEALER INFO PACK
Gallery of Little Pool Installations.
Have a look at some of the marvelous installations of Little Pools and get inspired for your own swimming pool project.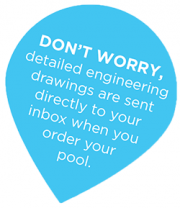 Preparing
for your pool delivery.
Interested in a Little Pool?
Please fill out the form and one of our friendly consultants will reach out to discuss your pool project.
Prices starting at $30,000
"*" indicates required fields