Above Ground Pools
Above ground pools are gaining popularity in the United States. Little Pools offer a modern, lightweight, fantastic looking and durable alternative to the vinyl liner, shipping container or precast concrete pools. If you want a pool that is easy to order, deliver and own, look no further. Get to know the above ground fiberglass pools from The Little Pool Co.
Self Standing Fiberglass Plunge Pools
It is easy to install one of our Plunge Pools as an above ground pool. You can even easily add decking to one or more of its sides.
Self Standing Fiberglass Relax Pools
Our self supported fiberglass pools from the Relax Range can be installed completely or partially above the ground.
Amazing Looking Fiberglass Above Ground Pools
Free standing pools by Little Pools have been designed by a leading Australian fiberglass pool manufacturer. Our above ground pools are produced in Australia and assembled in the U.S. Our self standing pools are made of unique non-corrosive composite exoskeleton means that unlike many other fiberglass pools, they can be installed fully above ground. Little Pools are lightweight, making their installation much easier.
Choose Your Little Pool Color
Above ground fiberglass pools from Little Pools come in four popular pool shell colors. Choose your favourite color for your new freestanding pool below.
Customize Your Pool
Put the final touches on your self standing fiberglass pool from The Little Pool Co. and make it perfect for you. Choose from a range of optional upgrades below.
Talk to us
if you have any questions.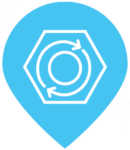 VARIABLE SPEED PUMPS
Save power with an energy efficient variable speed pump which allows you to draw only the amount of power you need at any given time.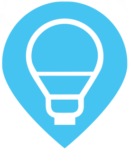 MULTI-COLORED LED LIGHTS
Bring your pool to life with changeable multi-colored LED lights which will make night-time swims and pool parties much more fun and add a bright, impressive tone to your outdoor space.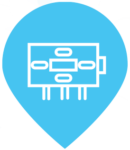 AUTOMATIC SANITATION SYSTEMS
Choose from a variety of sanitation systems including salt, mineral, or hypoallergenic. Wi-Fi, automation and smartphone control is possible with our Technology Package, to control and regulate your pool from remotely!
HEATING OPTIONS
Swim all year round, extend your swimming season or just make your current swimming season that much more comfortable by adding an optional heat pump.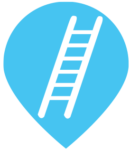 DECK/EXTERNAL STEP INTEGRATION
Will you be placing your pool level with an existing deck, new deck or having it as a stand alone feature? Whichever way, the exoskeleton allows you to attach directly to the pool, with external steps, whaling plates or balustrade.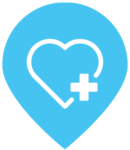 THERAPY AND EXERCISE
Select from packages and options to customize your pool to suit your needs. Spa jets, Deck Jets, Therapy Jets, and Pool exercise equipment can be installed to create more opportunities to use your pool!
Why Choose Our Fiberglass Above Ground Pools
Below are just three out of many reasons why you should choose an above ground pool from Little Pools to transform your backyard.

The Look and Feel
You can customize your Little Pool in many aspects. There are various cladding materials available and the fiberglass interior is simply delightful. The pool shell is very strong, it's resistant to algae building on the walls, you will not need to replace or reline your pool surface. And our pool colors are just stunning.
Little Pool at Your Site
There is minimal site preparation involved in installing your Little Pool. They are also very stable and you won't be surprised by a sudden movement of your pool. The pool won't lift as the result of a hydrostatic event nor it will sink as some precast concrete pools might in some circumstances due to them being much heavier.

The Cost Factor
Last but not least – the price. Although the price points for our pools and some precast concrete alternatives might seem quite similar, there can be a big difference when it comes to putting the pool into your backyard. Because Little Pools are much lighter, you can save thousands on craning the pool into the position. Another big advantage of Little Pools is that if you are planning to put a deck around your Little Pool, your tradesmen can attach the deck construction directly to the pool, leading to a better result and lower cost.
Popularity of Above Ground Pools in the U.S.
The increasing choice of high quality alternatives such as our freestanding fiberglass pools or precast concrete pools is driving the popularity of above ground pools.
Above Ground Pool Market
Future pool owners are discovering the perks of above ground pools with the U.S. market growing rapidly, set to reach more than $3,646 Million by 2030 (Market Research Future).
Market Share of Fiberglass Pools
The market share of fiberglass pools has been steadily growing in the U.S. Yet, fiberglass pool have only 18% share on the U.S. market, whereas it's 60% in Australia (Aqua Magazine).
Above Ground Pool Options
Fiberglass above ground pools are a popular alternative to other pool options such as vinyl liner, shipping container, precast concrete or steel above ground pools.
Interested in a Little Pool?
Please fill out the form and one of our friendly consultants will reach out to discuss your pool project.
Prices starting at $30,000
"*" indicates required fields